Para Bellvm's new album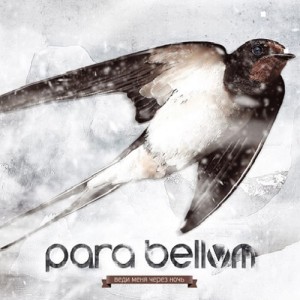 Para Bellvm are pioneers of the Russian gothic scene and a legendary underground band from St.Petersburg.
After producing  a first track for Para Bellvm at the end of 2013 (Убйте Цезаря), 2014 a full album was on the schedule.
We made an album which links to their roots as a band from the gothic scene, but mainly features rather minimal classic arrangements with garage-rock elements.
One exception is the single Убйте Цезаря", which by purpose was produced as a rather loud and disturbing statement with a modern sound and very heavy compression.
Para Bellvm – Веди меня через ночь
Recorded by Richard Deutsch at TM Terminal, St.Petersburg
Mixed by Richard Deutsch at Abandoned Zone Studio St.Petersburg
Mastered by Gregor Streng at Sound-bakery Vienna
Produced by Richard Deutsch