VOCAL RECORDING | VOICE OVER | VOCAL CORRECTION |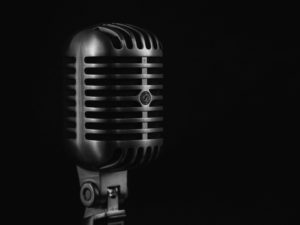 We are here for all your voice over and dubbing needs. Corporate Films, Radio Spots, TV Advertisements, Billboards, E-learning, Voice Over, Audio Guides. With high-class microphones, pre-amps and outboard compressors we make your vocal recordings shine.
.
---
MUSIC PRODUCTION | SOUND-DESIGN | CORPORATE SOUND
We compose, arrange, play, record or program all the content you need. Our recording-, editing- and mixing- skills will help to make your music stand out.
Beside our work for bands and ensembles we also make sound-design for companies, theatres, dance-performances, museums & galleries and compose music for films. 
.
---
RECORDING | MIXING | MASTERING |
We record, mix and master audio. Depending on the demands of the project we are working in different studios. They are located in Vienna. We also record on location. For mastering purposes we often collaborate with the fantastic 
Goldchamber Mastering Studio
.
---
AUDIO RESTORATION
No matter if it is about audio-files which are stored on old and worn out media carriers or if it is about a new recording which has unwanted artefacts. We refurbish your audio-files and remove unwanted sounds.
---
LIVE SOUND | LIVE RECORDING |
FOH, monitor-mix, location recording. For concerts, corporate events, theatre&opera houses. References include the world famous Salzburg Festival, the Salzburger Landestheater and many more.
.
---
VIDEO-PRODUCTION
Music-videos, event-documentations for corporate events (…) Film-recording & post-production.