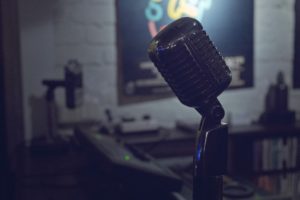 RECORDING, VOICE OVER
COMPOSING & SOUND DESIGN
ARRANGING
MIXING
EDITING/VOCAL TUNING
MASTERING
PUBLISHING
LIVE SOUND
LIVE RECORDING
MUSIC VIDEO PRODUCTION
We have a long-time experience with all the aspects of sound-production and love to turn your ideas into reality!
We can assist with arrangements and play, record or program any instruments you need.
Our recording-, editing- and mixing skills will help to make your music shine.
Beside our work with bands and ensembles we also make sound-design for companies, theatres, dance-performances, museums & galleries, compose music for films and work as live engineers (f.e. at the Salzburg Festival).
As European distributors of a famous Russian microphone brand we have a wide selection of high quality microphones. Our microphones are the main recording system of the Salzburg Festival. For more information go to www.nevaton.eu.
Our studios are located directly at Wolfgangsee/Salzkammergut (with straight access to the lake) and in the centre of Vienna (Zirkusgasse, 2nd district).
We are also collaborating with the excellent Goldchamber Mastering studio.
OTHER SERVICES –
Live sound – FOH, monitor-mix | references like f.e. the Salzburg Festival
Location recording
Audio restoration and dubbing
Publishing…we're running a small label.
Upon request we provide all the necessary codes (UPC, ISRC) for audio-releases.
We can help bands to bring their project on stage, create sample-tracks for stage-performances etc.
Music-video production
Come in touch and we'll do our best to help to elevate your project to the next level.